Table massage options
Swedish Massage:
Light and relaxing, this soothing and gentle massage reduces your stress levels and enhances the immune system.
Deep Tissue:
Deep-tissue massage is a specific type of massage therapy that concentrates on the deep layers of muscle and fascia in the body and recommended by many doctors as a treatment option. By using deep finger pressure and slow, firm strokes, deep tissue massage is used to treat a variety of physical ailments.
Trigger Point Therapy:
Specifically designed to alleviate the source of the pain through isolated pressure and release. In this type of massage, the recipient actively participates through deep breathing as well as identifying the exact location and intensity of the discomfort.
Sports Massage:
Designed to reduce injuries and alleviate inflammation for novice and professional athletes before, during, and after training regimens.
Pre and Post-natal Massage:
Techniques used to enhance the well-being of both mother and baby and helps to reduce pregnancy aches and pains - utilizing special pillows and bolsters to increase comfort during the session.

1hr - $79.88*
75 min - $95.88*
90 min- $111.83*
2hr- $143.78*
All prices include 6% KY state sales tax
---
Kinesio Taping
We now offer Kinesio Taping to aid in the healing process. You may have seen that colored tape on athletes at the Olympics, at the local gym or just walking around town. Athletes all over the world are using it but make no mistake, Kinesio Tape is not just for athletes. Kinesio Tape is used for anything from headaches to foot problems and everything in between. Examples include: muscular facilitation or inhibition in pediatric patients, carpal tunnel syndrome, lower back strain/pain (subluxations, herniated disc), knee conditions, shoulder conditions, hamstring, groin injury, rotator cuff injury, whiplash, tennis elbow, plantar fasciitis, patella tracking, pre and post-surgical edema, ankle sprains, athletic preventative injury method, and as a support method.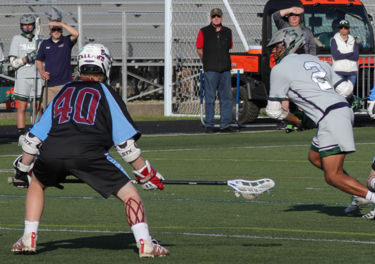 How it works
We only use ROCKTAPE because we feel it's the best Kinesio Tape in the world. When applied over a stretched muscle ROCKTAPE lifts the skin, accelerating blood flow to increase the amount of oxygen available to the muscles, which reduces fatigue. ROCKTAPE also promotes lymph drainage to remove toxins produced by the body during hard efforts.

$10.65\area

---
Cupping Therapy
"Cupping therapy" is an ancient form of alternative medicine in which a therapist puts special cups on your skin for a few minutes to create suction. Cupping has numerous benefits — it can help stimulate the flow of fresh blood, lymph, and Qi to the affected area and throughout the body. It often works wonders for patients with the flu, colds, coughs, back and muscle pain, poor circulation, anxiety, red itchy skin conditions (though cups are not applied to inflamed areas), allergies, fevers, aches, and a myriad other pains.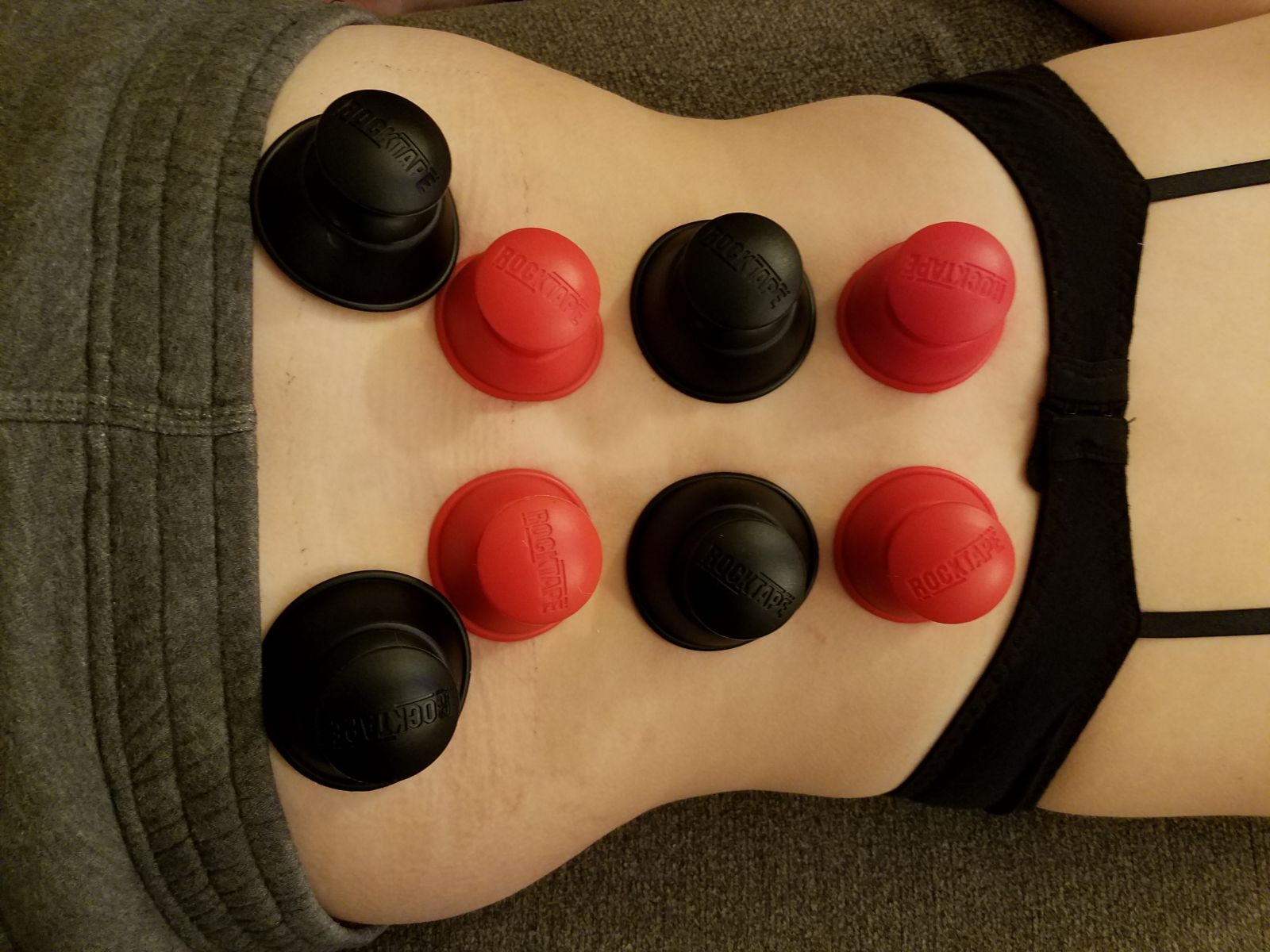 $5.33 with any table massage
---
Onsite company chair massage:
Wouldn't it be nice to break up your workday with a relaxing, stress-relieving chair massage? We can come to your workplace and do just that. It could be a lunchtime or the end of the day event. It could make an average Friday the beginning of the great weekend.
Let Healing Journey Massage Therapy assist in making your employees or fellow coworkers less stressed and more productive.
To find out more call us at (502) 530-0808, email adam@healingjourneymt.com or pass the info on to the person that schedules events.
Can't you just feel the stress melting away?
---

Gift Certificates:
There are those people in your life that take care of everyone else but never do anything for themselves. Wouldn't it be nice to show them how much you appreciate what they do? Give them the gift of Massage Therapy. Gift certificates are always available in any denomination. Simply call to find out more.
---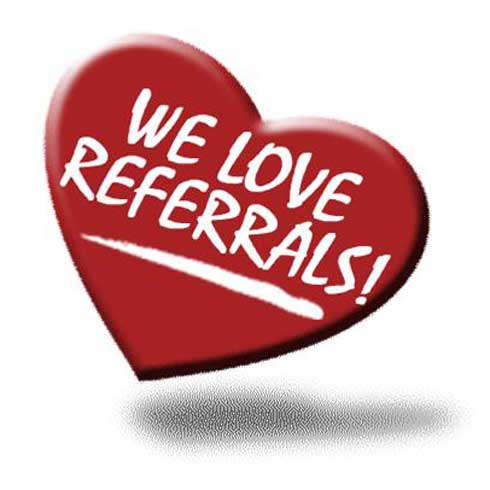 At Healing Journey we believe the absolute best way to advertise is our clients spreading the word about the great experience they have had here. For that reason, we have a great referral program. With every referral you send our way that has a session with us you will get a $10 credit on your account. The more referrals you send our way the more credit you get. You can save it and let it earn a free massage or take the discount off the next session. We just want to say THANK YOU for telling others about us.
---
Healing Journey Massage Therapy
The first step on your journey to a healthy body!
If you are already an HJMT client you can now book online.
If you are a new client just give us a call (502) 530-0808

Cash, Check, Visa, Mastercard, Discover Card and American Express Accepted